LATERA® MANAGING NASAL OBSTRUCTION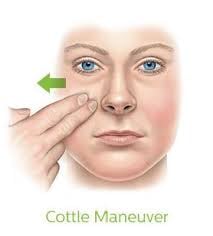 Nasal obstruction can be caused by a deviated nasal septum, enlarged nasal turbinates, and sometimes an obstructed nasal valve. The nasal valve is near the tip of the nose. The tissues that make up the nasal valve can sometimes become weak. When the nasal valve becomes weak, you will notice that when you take in a breath, the nostrils of the nose collapse inward. If your breathing improves by pulling the cheek to the side, you probably have a nasal valve blockage.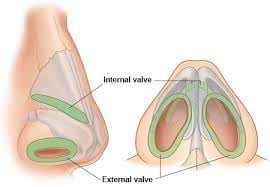 A nasal valve blockage can be corrected with a minor surgical procedure called LATERA. Latera inserts a small invisible implant under the skin to strengthen and support the structure of the nostril. Patients who have undergone LATERA are pleased with their results. If you have nasal obstruction, click and check to see if you are a candidate for LATERA.